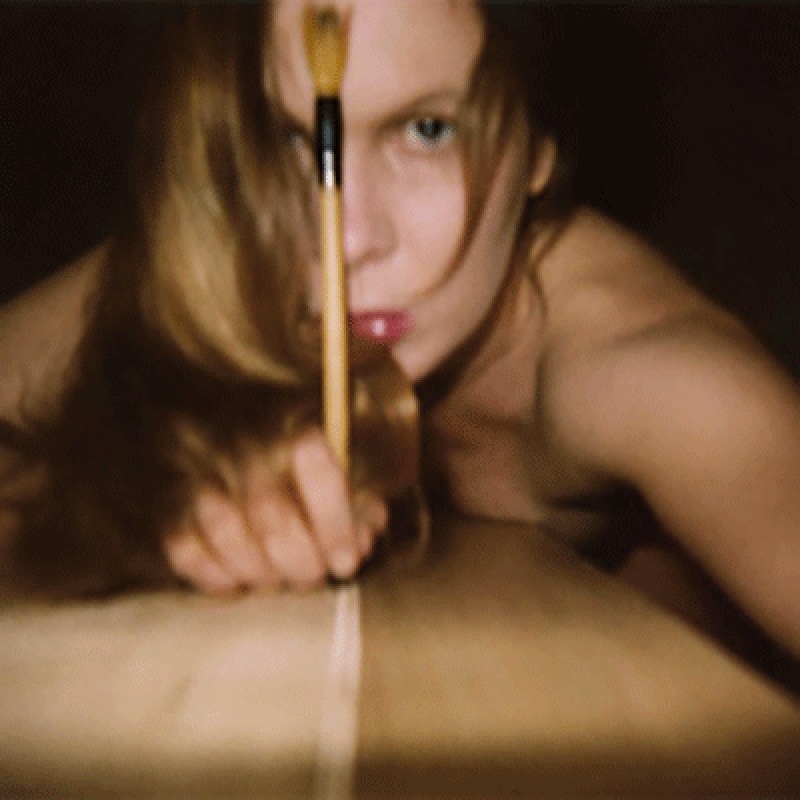 Emmanuelle Bousquet was born on February 14th, heir to a legacy of couturiers, the influence of fashion and art was naturally upon her from a very young age. Having expressed herself a strong interest in photography, her grandmother fueled this passion with a gift of a tiny, red Kodak camera for her tenth birthday. Her first snapshots were self-portraits, copying model poses and dressed in her mother's oversized wardrobe.
As a teenager, Emmanuelle Bousquet approached photography in a less playful and more existential manner. At this fragile, adolescent period, her parent's painful divorce and her father's ensuing abandonment left a profound mark on the young photographer. She would never see her father again.
After her diplomaof  the Superior School of Journalism Paris, Emmanuelle applied to the UCLA in Los Angeles, which she followed with a program at the SPEOS Photography Institute in Paris. Her choice was decisive.
She then decided to photograph those closest and most dear to her: her mother, her sister, and herself. The result was her first series of photographs, produced in black and white, showing the three women together. Subsequently, Emmanuelle decided it was better to use her own body as the material of her work, just as a painter uses his own paint. Through self-portraiture, she passed through the looking-glass.
In 2004, Emmanuelle met photographer Antoine d'Agata, who suggested that she totally immerse herself in self-portraiture, completely and in a more direct, refined way. "Being my own model allows me to control each photograph, to become one with it. This doesn't mean showing off or glorifying myself, but rather it's about finding a way to express what I'm made of, my body being my mind's instrument." A timeless style was born; from that moment, the raw, underlying truth that emerges from Emmanuelle's images was given life. Taking refuge in places of comfort for several weeks thereafter, she produced her first true series of self-portraits, entitled "Troubles." This series is a reflection on a time when the artist confronted her past traumas. Strengthened from the inside out, after ten years of sufferance, her work on femininity developed, as seen through the evolution of her body. The result is a more aesthetic, symbolic concept, and a mise en scene.
2019 – 13TH JULIA MARGARET CAMERA AWARD
Sisters serie Winner in the category "Nude and Figure"
2018 – 12TH POLLUX AWARD Honorable mention for Muses Serie given by Philip Brookman Consulting Curator at National Gallery of Art of Washington DC USA. CAMERA AWARD. Sisters serie Winner in the category "Nude and Figure
2006 – Lauréate Photo Folio du prix de l'édition dans le Cadre Photo Folio Review & Gallery des Rencontres Internationales de la photographie d'Arles Juillet 2006 given by Ayperi Karabuda Ecer (Reuters)